Kansas City,
01
September
2022
|
09:00 AM
America/Chicago
Medscape: New Practice Guidance Addresses Drug, Herbal and Dietary Supplement-Induced Liver Injury
By Carolyn Crist
New expert guidance offers practice recommendations for drug-, herbal-, and dietary supplement-induced liver injury.
With more than 1000 prescription medications available in the United States and more than 100,000 over-the-counter herbal and dietary supplements for sale in retail stores and online, it's difficult to establish a diagnosis of drug-induced liver injury (DILI), write the authors, who were commissioned by the American Association for the Study of Liver Diseases Practice Guidelines Committee.
The committee chose to commission guidance, rather than practice guidelines, because of the lack of randomized controlled trials on the topic.
More than 60 guidance statements, which were developed by consensus among a panel of US gastroenterology and hepatology experts, aim to provide information about the common clinical, laboratory, and histological features seen in patients with DILI.
The authors also included sections on specific agents, such as acetaminophen, methotrexate, statins, and immunotherapies, as well as cautions about potentially adulterated or mislabeled herbal and dietary supplements.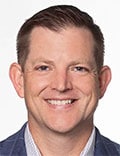 "Unfortunately, the varied nature and physiology of medication metabolism and toxicity makes a complete understanding difficult to achieve for every patient and every drug," Ryan Fischer, MD, chief of hepatology and transplant medicine at Children's Mercy Kansas City, told Medscape Medical News.
"These guidance statements frame the problem well and highlight areas of need for future studies," added Fischer, who was not involved with the guidance.
Read the full article via Medscape